Our Team
Heyman Law is comprised of an internationally acclaimed team of attorneys and associates that offers a wide variety of  services in a personal and individualized manner. The team at Heyman Law advocates for its clients with responsive, thorough, and effective representation and counsel. By fostering a personal, trustworthy, and loyal relationship with their clients, Heyman Law provides creative, cost-effective, and results-focused counseling tailored to meet the specific needs for each client.
Barry Heyman | Principal Attorney

Barry J. Heyman, Esq. is the founding and principal attorney of Heyman Law,  a boutique law firm established in 2004 with practice areas focusing on business, entertainment, fashion, intellectual property, new media, and real estate. He is licensed to practice law in the states of New York and New Jersey.
Barry advises individuals and companies in connection with licensing, recording, distribution, publishing, and related contracts and counsels clients regarding protecting their intellectual property. He provides strategic and commercial advice on various aspects of the music and media industries, including current technological changes and alternative copyright distribution and exploitation models. In addition, Barry counsels clients regarding general corporate matters as well as provides legal services in the area of commercial leasing.
Daniel H. Schneider | Consulting Counsel
Daniel H. Schneider has been practicing entertainment, corporate, intellectual property (copyrights and trademarks) and real property law for more than 27 years. A graduate of Vassar College (AB, 1979, Evans Fellow in Law) and Emory Law School (JD, 1982, Emory Scholar), he is admitted to the New York and Georgia bars, as well as to the U.S. District Court (Southern District, N.Y.). Mr. Schneider has been AV-rated by Martindale Hubbell.
John Lavallo | Consulting Counsel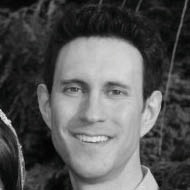 An accomplished attorney with expertise in entertainment, new media, intellectual property and corporate transactions, John Lavallo also serves as Principal and General Counsel of The Takeout Group, a publicly-traded new media and marketing company with four corporate divisions (Marketing/Press, in-house Record Label, Consulting/Strategic Development and Sports Marketing/Management). John began his career as a Business Analyst at EMI-Capitol Music Group North America and then served as in-house counsel at Tommy Boy Music (a division of Warner Music), with business affairs and legal responsibility for artist projects of this pioneering hip-hop music label.
Michael Pozner | Business Consulting & Legal Advisor
For over 25 years, Michael Pozner, the principal of Volume One Business Consulting, LLC has provided professional, legal and consulting services to businesses around the world. Mr. Pozner is a corporate commercial attorney with offices in NYC and licensed to practice in Ontario Canada. His diverse client portfolio ranges from start-up businesses to those with hundreds of millions of dollars in annual sales. Key industries serviced and areas of expertise include fashion brands, apparel retail, commercial leasing, financial, manufacturing, marketing, and entertainment.  Mr. Pozner's services include contract review, preparing business investment and action plans and negotiation advice. He also works hands-on with clients regarding their ongoing operations and provides services in the areas of developing administrative infrastructure, production, sales, brand development, and finance.  Some past and present clients include American Apparel, NuAmerica Agency, WE WORK NYC, Hunt Slonem and Wek 1933.
James Gregorio | Consulting Attorney
James Gregorio is licensed to practice law in New York and North Carolina. His primary area of practice is commercial contract matters, with a focus on publishing and entertainment. James counsels an eclectic assortment of businesses, agencies, authors, and photographers, and he has extensive experience structuring and negotiating many different types of agreements.
​James earned his BA in Theatre Arts at the State University of New York at Fredonia in 1989, and his JD at Brooklyn Law School in 1998.
Nicholas A. Penkovsky | Consulting Litigation Counsel
Establishing his law practice in April 1997, Nicholas Penkovsky provides legal counsel and advice to individuals and small businesses for contract formation and general business concerns in New Media Distribution and Production, Licensing, Photography Law, Magazine and Book Publishing, News Gathering, Personal Services Contracts, Copyrights and Trademarks.
Nick also provides Litigation Representation in State and Federal Courts for Contract Disputes, Intellectual Property Rights Enforcement and other Civil Matters. He is admitted to practice before the Courts of the States of New York and New Jersey, the United States District Courts for the Southern and Eastern Districts of New York and the United States District Court for the District of New Jersey and the United States Court of Appeals for the Second Circuit.
Nick has also been admitted to represent clients in Civil Litigation Matters before the United States District Court for the Central District of California in Los Angeles.
Adam Chernick | Marketing Consultant
Adam Chernick provides innovative marketing and organizational practices to Heyman Law. Adam joined Heyman Law in June 2010 and assists the law firm in digital media, social networking, and web development. A graduate of the University of Rochester with a BA in Music and Psychology, Adam has extensive experience presenting and operating boutique entertainment firms. His promotional cataloge includes managing the website content, press kits, and social networks for Addeo Music International and Joel Chris & Co.