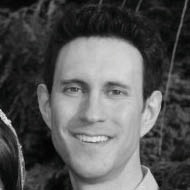 JOHN LAVALLO
Consulting Counsel
An accomplished attorney with expertise in entertainment, new media, intellectual property and corporate transactions, John Lavallo also serves as Principal and General Counsel of The Takeout Group, a publicly-traded new media and marketing company with four corporate divisions (Marketing/Press, in-house Record Label, Consulting/Strategic Development and Sports Marketing/Management). John began his career as a Business Analyst at EMI-Capitol Music Group North America and then served as in-house counsel at Tommy Boy Music (a division of Warner Music), with business affairs and legal responsibility for artist projects of this pioneering hip-hop music label.
As Principal of The Takeout Group, John has overseen marketing campaigns for some of the biggest artists in music history, including superstars such as Coldplay, Outkast, Norah Jones and Mariah Carey; business development partnerships with the BBC and UKTI, the Trade and Investment Division of the British Government; creative campaigns for several major sports leagues and teams including Major League Soccer (NY MetroStars/Red Bull, San Jose Earthquakes, Chicago Fire, DC United and Columbus Crew), NASCAR, Major League Baseball (New York Yankees, St. Louis Cardinals, Boston Red Sox, Pittsburgh Pirates and Chicago White Sox); and event marketing for MLB Players Association and SFX Sports.
John is admitted to Bar in New York and New Jersey.